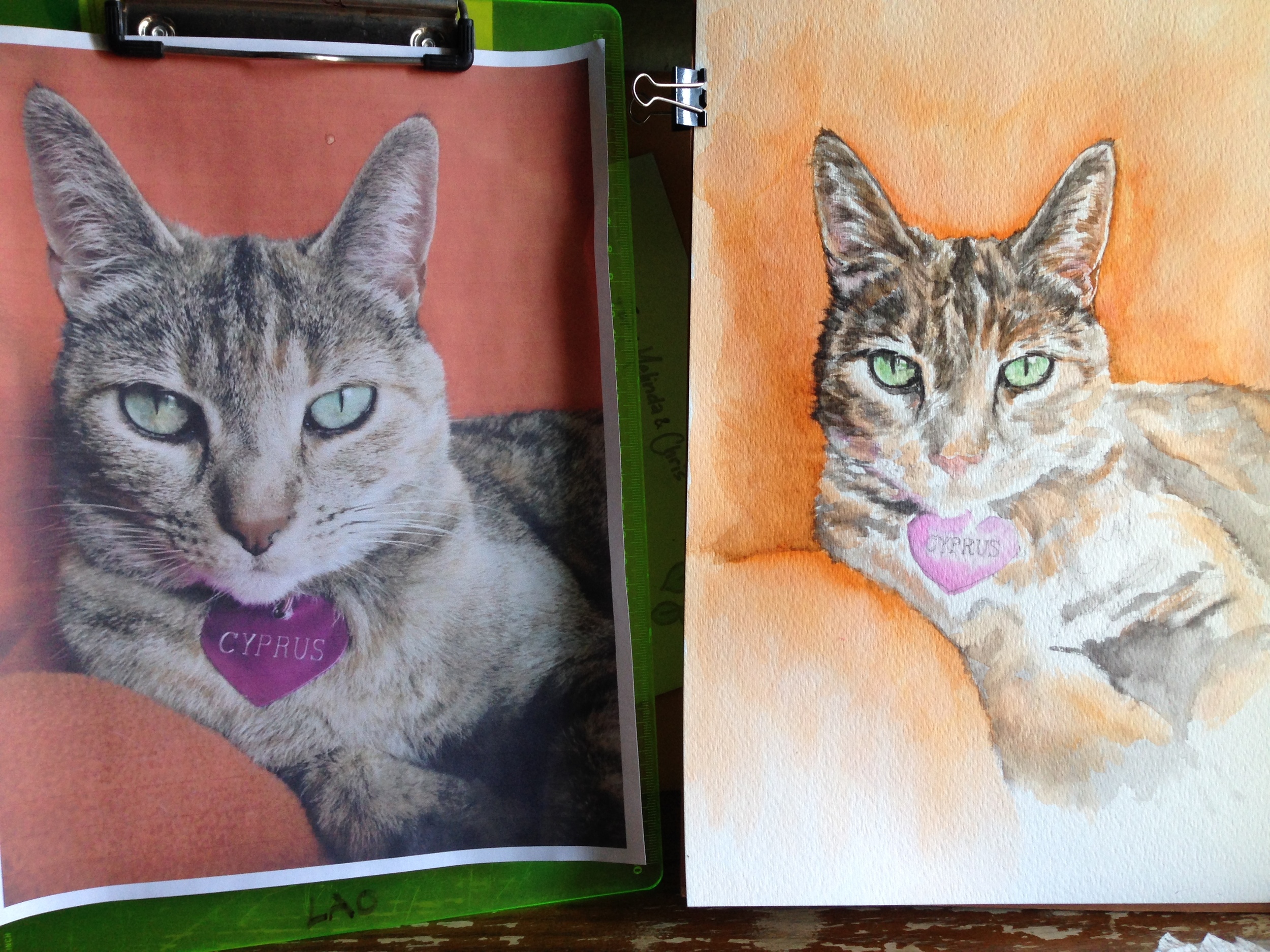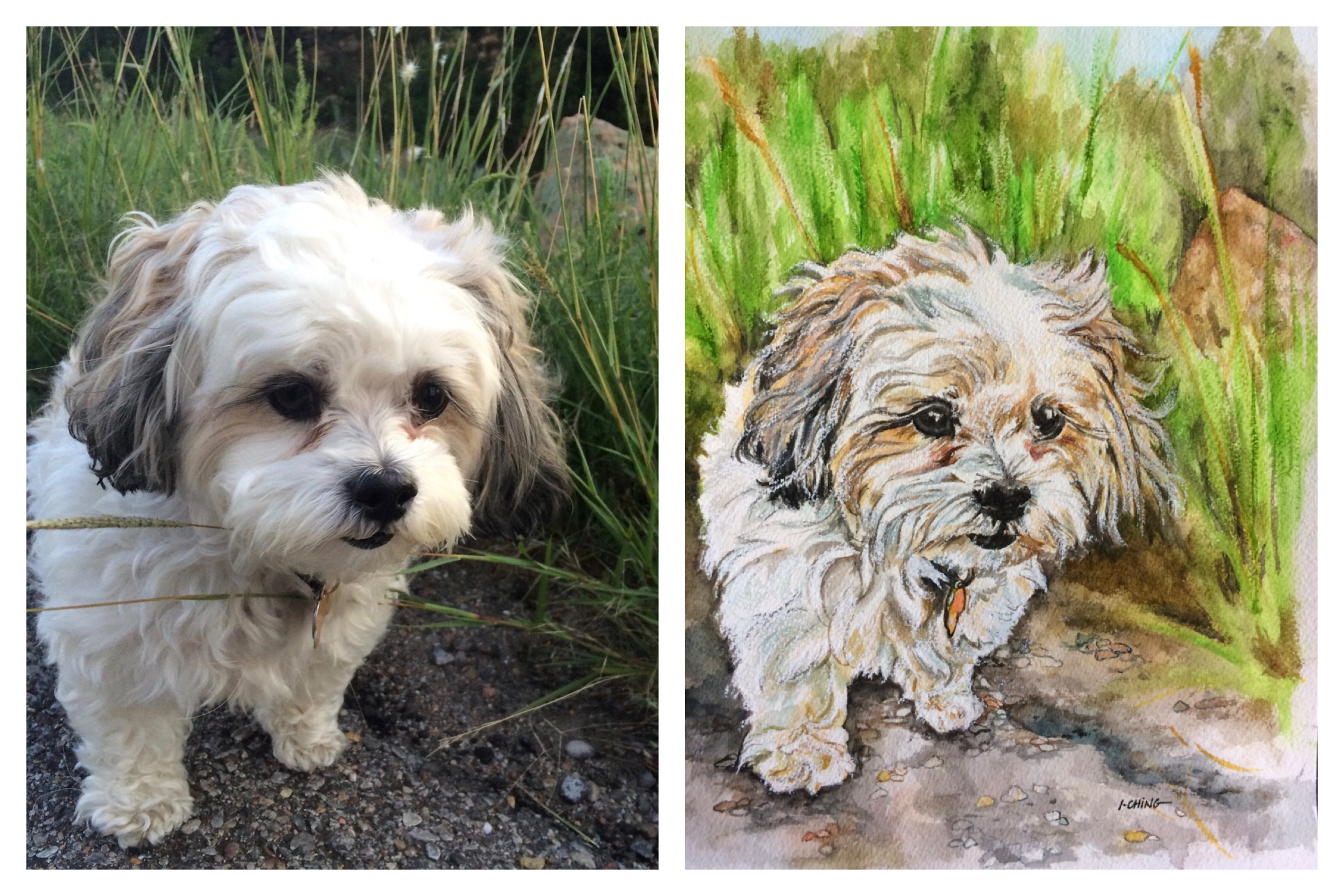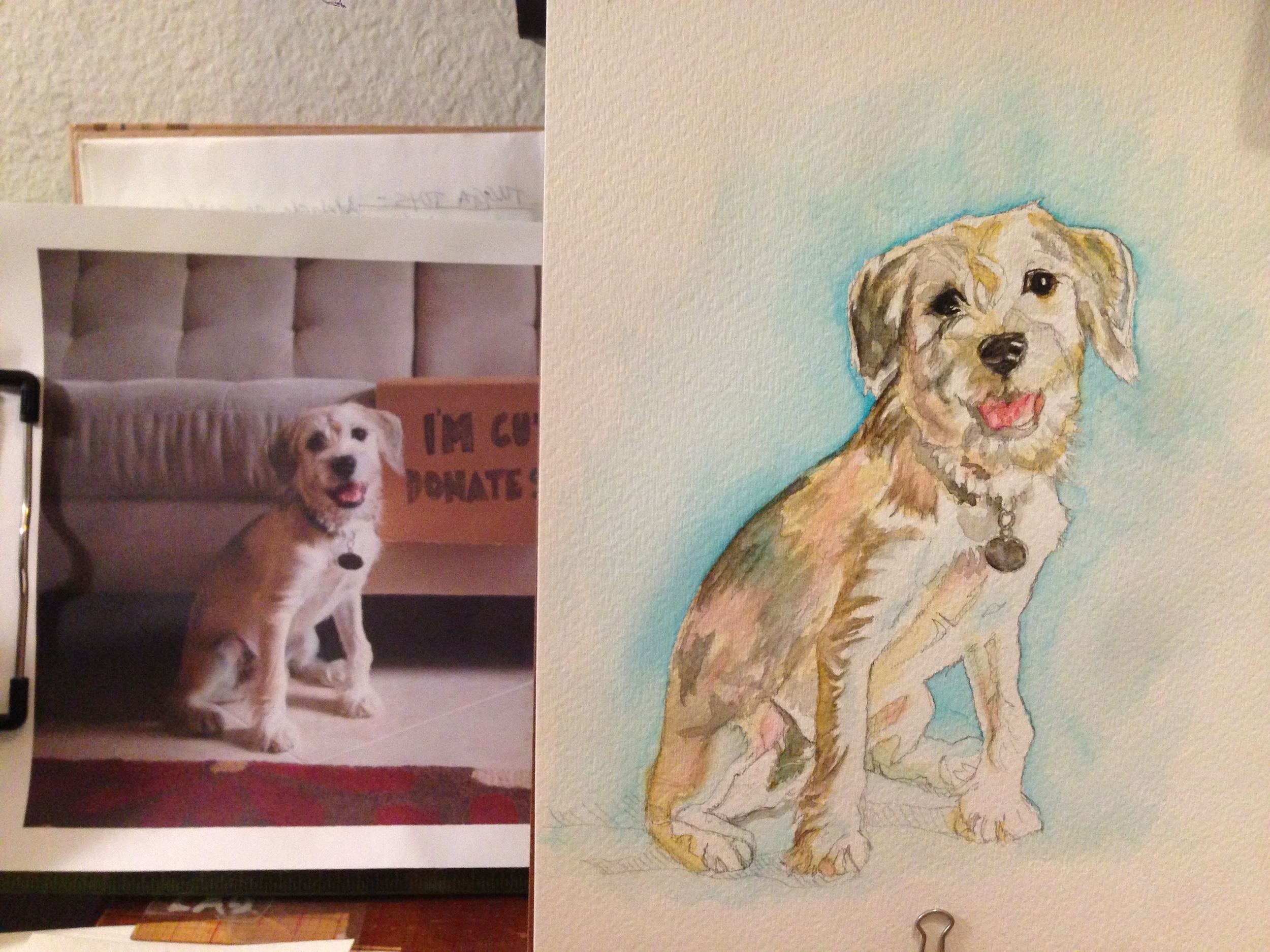 For pet portrait enquiries, please provide information on the type of animal and number of pets, as well as preferred size and medium. I work primarily from digital photographs, so high-resolution photos are encouraged.
Size options (in inches): 5x7 | 8x10 | 9x12 | 11x15 | 16x20
Medium options: watercolor, acrylic, colored pencil, graphite, pen & ink, mixed media
Average fee for a 9"x12" watercolor portrait is $300.
Contact me with any questions, collaborations, or requests regarding custom illustrations, logos, tattoo designs, and more.